Is the message 'Cannot Start PS4 connect the Dualshock 4' appearing on your screen? When you try to start your PS4 system. I'll look at a strange issue where your PlayStation 4 won't start after an update in this article.
You could be all set to go online and chase down the latest monster, only to discover that your PS4 won't turn on, or that the update was completed but your console didn't restart.
Unfortunately, this problem indicates that your operating system has become damaged, and you will need to recover it.
Cannot start the PS4 is one of two error messages that begin with the same sentence.
In this post, we'll look at both difficulties and try to resolve them thoroughly so that the PS4 system can function normally again.
Why Cannot Start PS4 Connect The DualShock 4?
The PS4 is unable to start owing to many issues with the hardware. Either a component of the PS4 hardware or a peripheral attached to it is broken.
In a nutshell, you must test every potential scenario before determining what is causing the mistake.
How To Join A PS4 Party Chat On PC?
When you get this error message, your console is considered to be in a safe mode loop. Why? Here are some probable explanations:
Update Your Firmware:
The error message appears in the majority of cases when PlayStation owners update their firmware.
Malfunctioning USB Cable Or Port:
The error might be caused by a problem with one or both of the USB cables or ports.
Faulty Software Update:
The update was not correctly installed on your PS4 console, resulting in the problem.
Out-Of-Date Software:
If your PlayStation software has been out-of-date for a long time, this might be the source of your problem.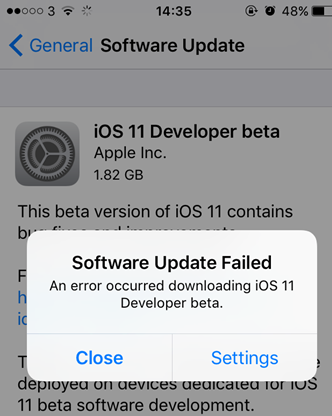 Connection Issues Of The Controller:
Your controller may be unable to connect to the console due to connection issues or internal malfunctioning.
Malfunctioning Console:
We can't rule out the possibility that the problem is caused by a defective console, even though it's extremely rare.
PS4 Controller Orange/Yellow Light Issue [Solved]
How To Fix The Error 'Cannot Start PS4 Connect DualShock 4′?
The solutions for fixing the error "Cannot Start the PS4 Connect the Dualshock 4" are as follows:
Enable Safe Mode On The PS4:
Safe Mode allows you to boot up your PC with only the most important features turned on. Safe Mode menu settings may assist you in resolving difficulties and allowing your PlayStation 4 to resume regular operation.
Reset The PS4 Controller: (Cannot Start PS4 Connect The Dualshock 4):
Check to see whether the PS4 controller is working. To do so, take these steps:
Do you still get the notice "cannot start the PS4"? Proceed to the following step.
Try To Fix The PS4'S USB Connection:
Before determining the certainty of the problem, you must do numerous tests to determine whether or not your console's USB port is broken.
How To Fix PS4 Controller Drift?
And if the problem with your PS4 USB port is confirmed, there are no other options other than repairing it, so you may take it to a repair shop and request a replacement USB port.
System Software Update:
Reset The PS4 Hard Disc: (Cannot Start PS4 Connect The Dualshock 4):
Resetting the PS4 hard disc is one of the most effective fixes for this issue.
Make Sure Your PS4 Is Clean:
Dirt or grease may have built up on or within your device, preventing it from performing correctly. As a result, cleaning your PlayStation 4 might be a useful troubleshooting tool.
To remove dirt, use a microfiber cloth, compressed air, and a cotton swab, and you may need to use a screwdriver to remove interior dirt accumulation.
Conclusion:
One of the most common difficulties among PS4 users is the "Cannot start PS4. Connect the DualShock 4" error. It can be caused by a variety of factors, the majority of which are simple to address.
However, if the problem is with the PS4's internal parts, you'll be out of luck. Then you'll need to hire a specialist or take it to a repair company.