In this article, No supported app for this NFC tag is the annoying pop-up that appears in many Android devices. If you have Samsung Galaxy S5 or other advanced versions, you may across this pop-up at any point in time.
Other mobile users also report this problem when they upgrade their cell phones to Android 10. If you are too frustrated by this issue and want to get rid of it, don't worry, it is not that difficult to remove.
No Supported App For This NFC Tag:
If you are getting curious to know how to fix this, stick around, we are sharing all the possible solutions here. By the end of the article, you will find a solution to your problem, so keep on reading.
What Near Field Communication Is?
NFC stands for Near Field Communication, and it is most commonly used as a communication mechanism. If your phone has NFC (which you should check in the settings menu and turn on if it does).
It will be able to "talk" to another NFC-enabled device. When two gadgets are put right next to each other, it allows them to connect wirelessly.
What Is com.google.android.trichromelibrary?
For the most part, you may use it in the same way that you would a contactless credit or debit card. Install NFC on your phone, register with a web payment firm (or "digital wallet").
When you reach the cash register at specific stores, you can just touch your phone against an NFC receiver to immediately send payment.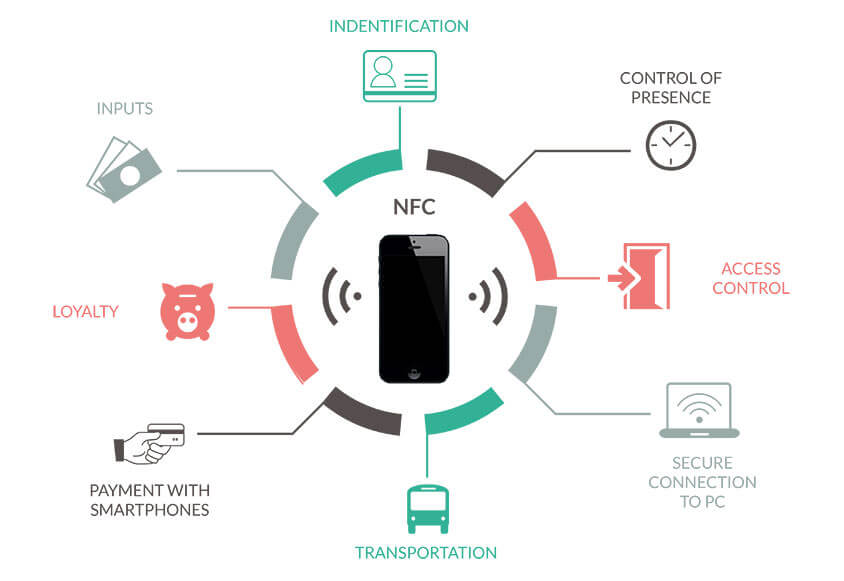 How to use Near Field Communication (NFC):
If your gadget has NFC, make sure the chip and Android Beam are both turned on so you can utilize it:
How NFC Works: (No Supported App for This NFC Tag)
NFC tags are not active devices, it means they can't work on their own. Thus, they have to wait for an active device to come into their range for working.
NFC is Cost-Effective and Efficient:
The most interesting thing about NFC is that it is inexpensive to create. It is suitable for a huge variety of applications.
1- No Supported App for This NFC Tag Fixing Procedures:
If your card is not registered, you may get this pop-up consistently. All those people who have only bank cards should try an easier solution.
They should register these cards on Samsung pay, may this simple process solve this problem. But bear it in your mind that if you are keeping any other card like a transport card with the NFC tag, this process will be of no use.
You can only add credit or debit cards to the payment apps, otherwise, that pop-up will be disturbing you again and again.
2- RFID-blocking Technology:
If you are trying to keep your cards there but don't wish this pop-up to appear again, purchase the RFID wallet cover as an alternative.
How To Use An Xbox 360 Controller On Xbox One?
It will protect your cards from the NFC scanner because the cards would be electromagnetically opaque. It means the scanner can't read them until they are inside the case.
3- Sandwich a Sheet's Piece between the Cards and the Cell Phone:
Placing an aluminum sheet between the cards and cell phone will be a better remedy if you are not willing to purchase a new case.
The pop-up problem should be solved by using a sheet with a thickness of 1.2mm. If you don't have that thick sheet, use an aluminum sheet for wrapping around the cards.
4- Disable NFC:
For fixing this issue, you can disable NFC on your mobile phone. But you have to turn on the NFC for making different payments via apps like Samsung pay. If you're satisfied with it, follow the below-mentioned steps.
Conclusion:
Not supported app for this NFC tag is one of the annoying pop-ups that seem too difficult to handle but aren't in fact. This pop-up may appear when you have upgraded your Android device.
By applying the simple methods that we discussed above you can solve this issue quite comfortably.